Providing Optimal Health & Wellness Through Chiropractic
"Chiropractic care offers more than just pain relief."
We aim to educate our patients about chiropractic care and other alternative solutions to many common health issues. By educating our patients, we allow them to take a more active role in restoring, maintaining, and improving their health as well as the people they care about.
We now live in a time where we are constantly blasted with information – often opposing – regarding health and how to achieve it. In addition to being overwhelmed with information, many people also feel as if there is a time shortage. So many of us have a lot of things competing for our attention and time, that our own health and wellness is now low on our list of priorities. When you're struggling to stay on schedule or fulfill your promises, you don't have much time to sit in the waiting area of your doctor's office for hours waiting to be seen or visiting your chiropractor's office five days a week!
Dr. Brooks understands that every person's time is important. She also understands investing in one's health is important. Therefore, efficient patient care is a first in our office. Dr. Brooks always takes the time to listen to her patients, paying special attention to their concerns and the goals they have for their health. Dr. Brooks is then able to create a unique care plan for every patient.
Dr. Brooks is the only chiropractor in Columbus, OH who specializes in the chiropractic care of women. She also realizes that healing and positive life-style changes can and must occur outside of our office. We hope that you will find this site helpful in learning more about chiropractic and the type of care we offer in our office that may improve the quality of your life.


Columbus Chiropractic winner of the 2015 patient's choice awards.
Verified by Opencare.com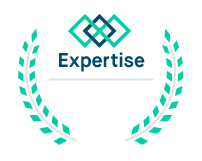 Best Chiropractors
in Columbus

2018